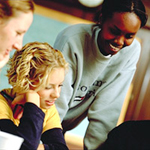 mailing list
Want to find out all the latest news from EzyLearn?

Just enter your name and email address below and we will add you too our mailing list and discussion list.
Thursday, April 3rd 2003


Ezylearn Education System in partnership with VHIA is developing a range of products and services to the health sector. At present, Fire and Emergency Procedures has been successfully trialled in a number of rural hospitals. More information about the trial can be obtained in earlier information.

Consultation with the health sector has indicated several new products to be developed and more news about these will be made available as these progress.
The FUTURE of learning is here!
Anywhere Anytime Anyone
login
updates
March 25th 2003
All users have been upgraded to the new messaging system which is far more flexible than in the past.