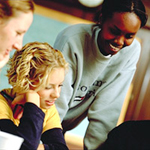 mailing list
Want to find out all the latest news from EzyLearn?

Just enter your name and email address below and we will add you too our mailing list and discussion list.
Wednesday, June 11th 2003

The following list of hospitals took part in the pilot of Ezylearn's Fire and Emergency Procedure's conducted. The project team would like to thank these hopitals for their participation and feedback.
Caufield General Medical Centre
Central Gippsland Health Service
Cobram District Hospital
Djerriwarrh District Health Service
Echuca Regional Health
Hamilton Western District Health Service
Hepburn Health Service
Hepburn Health Service
Inner South Community Health Service
Kooweerup Regional Health Service
Kyabram & District Health Service
Latrobe Regional Health
Mallacoota District Health & Support Service
Maryborough District Health Service
Mt Alexander Hospital
Robinvale District Health Service
Rochester & Elmore District Health Service
South Gippsland Hospital
Southwest Heathcare - Camperdown Hospital
Sunraysia Community Health Service
Swan Hill District Hospital
Terang and Mortlake Health Service
Wodonga Regional Health Service
Yarrawonga District Health Service

The FUTURE of learning is here!
Anywhere Anytime Anyone
login
updates
March 25th 2003
All users have been upgraded to the new messaging system which is far more flexible than in the past.