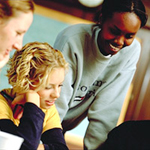 mailing list
Want to find out all the latest news from EzyLearn?

Just enter your name and email address below and we will add you too our mailing list and discussion list.
Tuesday, July 1st 2003
"Northern Health has made the decision to adopt the program as it was found to be flexible, covered all Emergency Responses, was interactive and would enable the organisation to provide and be seen to be providing the most effective means of training accessable to all staff." Barry Gook Work Environment Unit Manager Northern Health

The FUTURE of learning is here!
Anywhere Anytime Anyone
login
updates
March 25th 2003
All users have been upgraded to the new messaging system which is far more flexible than in the past.